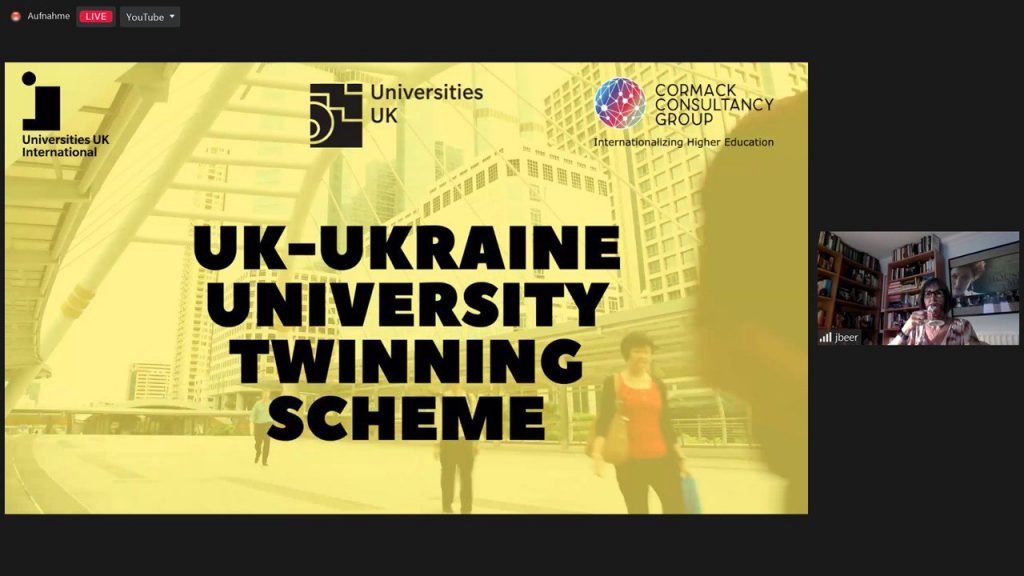 The conference was aimed at celebrating the achievements of the Twinning project by being able to hear opinions on the support of Ukrainian educational institutions from the leaders of the UK and Ukraine, as well as witness the signing of new partnership agreements. The event was attended by representatives of Sumy National Agrarian University, whose British partner is Royal Agricultural University.
Olha Budnyk, Adviser to the President of Ukraine on issues of the Presidential Fund for Support of Education, Science and Sports, noted that this program received comprehensive support personally from the President of Ukraine. The Advisor paid attention to the support of higher education institutions, noting that assistance to Ukrainian universities will be provided through the new UK twinning programme, which provides an opportunity to work with leading UK universities.
The conference also highlighted that heads of institutions such as Liverpool University, Wrexham Glyndwr University and the University of Glasgow have officially reaffirmed their commitment to partnering with Ukrainian universities whose day-to-day activities have been disrupted by armed conflict. The partnership provides a wide range of practical assistance through assistance in restoring the campuses of Ukrainian universities that have been damaged and destroyed, mutual recognition of credits so that English-speaking Ukrainian students can take online courses at UK universities, promoting the joint use of academic resources, joint mental health support for Ukrainian employees and students suffering from post-traumatic stress disorder due to conflict, allowing Ukrainian students to catch up on their studies.