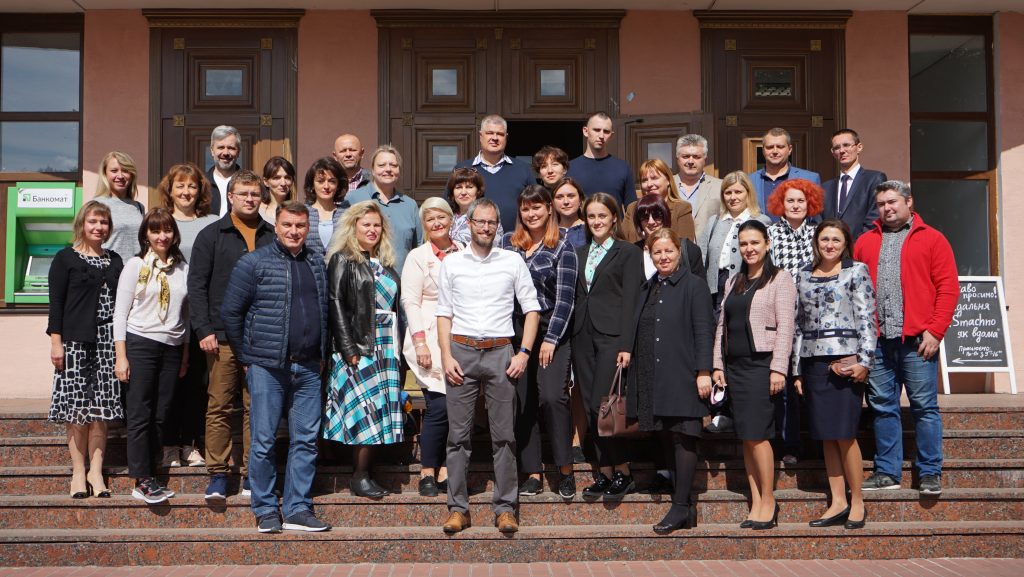 On September 7 and 8, 2021, a workshop "Student-centered learning, teaching and assessment" was held in Kyiv on the basis of the National University of Life and Environmental Sciences.
During the two-day workshop 10 representatives from the leading agricultural universities of Ukraine – the National University of Life and Environmental Sciences of Ukraine (Kyiv), Sumy National Agrarian University (Sumy), Mykolaiv National Agrarian University (Mykolaiv), which cooperate in the framework of the project "Digitale Zukunft gemeinsam gestalten-Deutsch-Ukrainische Hochschulkooperationen 2019-2022" (project № 57514792), funded by the German Academic Exchange Service DAAD under the leadership of a lecturer from Great Britain Niki van Weggel, tried to fill their courses with a technique from the workshop.
The emphasis of the workshop was on the digitalization of the educational process (such online tools as Padlet, GoSoapBox, Slack.com) and on the identification and assessment of program learning outcomes.
The main narrative of the seminar: teachers are not to SHARE KNOWLEDGE (although it is also important), but to GUIDE STUDENT LEARNING.
Participants have received certificates of attendance and now have to submit their project to receive certificates of completion of the workshop.