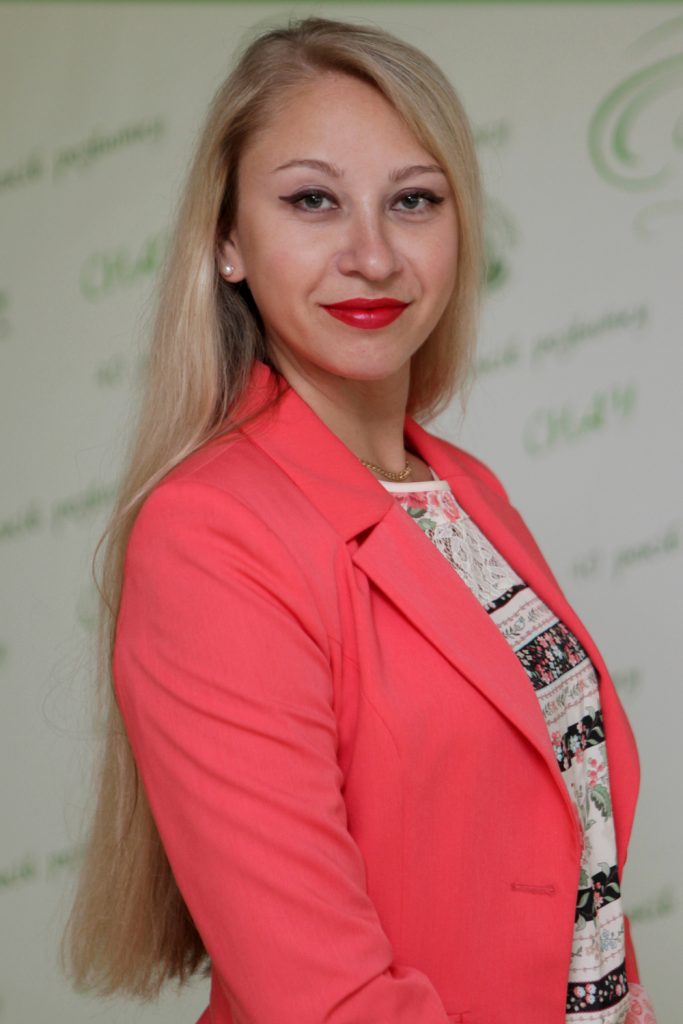 First Category Academic Registrar
Born on July 14, 1982 in Sumy.
In 2004 she graduated from Sumy National Agrarian University, specializing in Management of Organizations.
She has been working at the Academic Department since 1999.
Main directions of the activity are:
To prepare the schedule of test papers by order of the Rector. To analyze the results of the test papers and prepare the report.
To check the academic and methodological support of the subjects at the departments of the University, to analyze and check the readiness of the departments for the new academic year and prepare the information for approval at the meetings of the methodical council of the university.
To check the availability of teaching aids for foreign students training.
To check the contents of work curricula, to register them in the electronic database, to provide the Vice –rector for Academic Activity with the information on the readiness of the work curricula prepared by the teaching staff.
To create and provide the electronic database with curricula and work curricula.