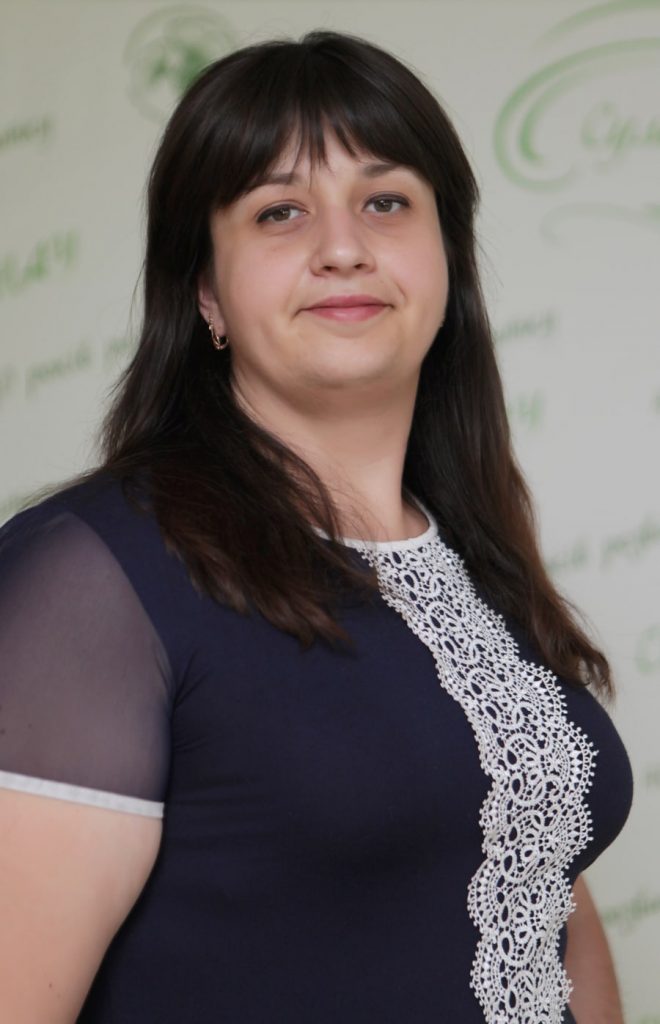 First Category Engineer
Born on May 15, 1991 in Pryluky, Chernihiv region.
In 2013 she graduated from Sumy National Agrarian University, specializing in Forestry and Gardening.
She has been working at the university since 2013.
Main directions of the activity are:
To coordinate the activity of the Faculty of Economics and Management and the Faculty Biotechnology.
To work with the CSEE database: to put the information about the students of these faculties in the CSEE and, in the specified terms, send all orders regarding the migration of students, to be responsible for the reliability of data in CSEE.