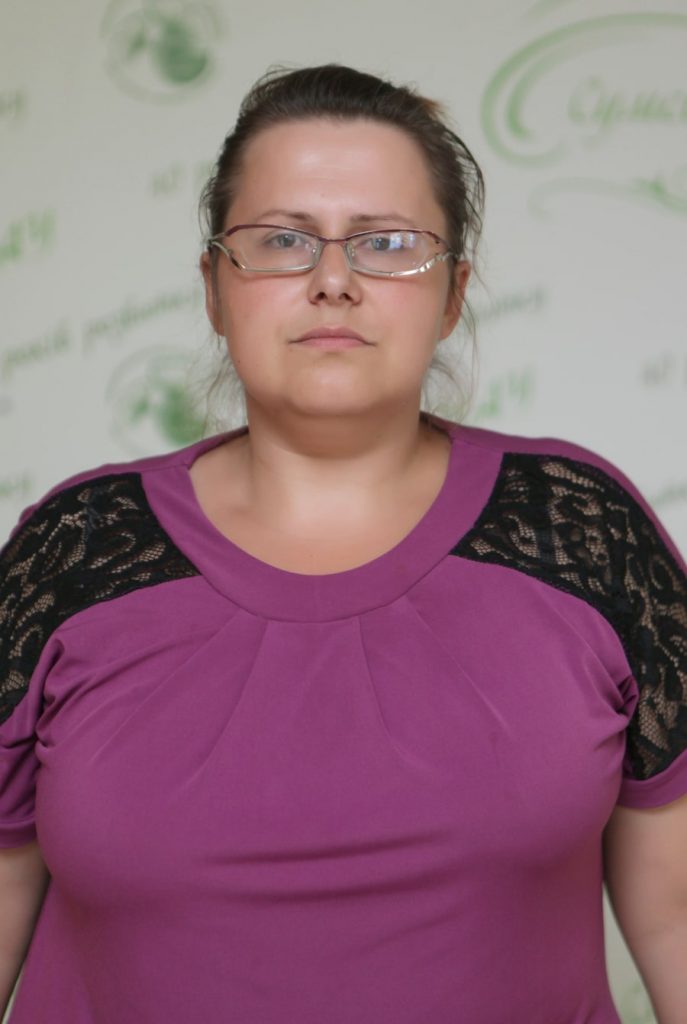 First Category Academic Registrar
Born on July 4, 1983 in Sumy.
In 2004 she graduated from Sumy National Agrarian University, specializing in Management of Organizations.
She has been a post-graduate student of the Department of Production Management and Entrepreneurship since 2008.
She has been working at the Academic Department since 2003.
Main directions of the activity are:
To prepare the statistical reports, data to the rating.
To coordinate the work of Faculty of Agro Technology and Nature Management and the Faculty of Civil Engineering.
To prepare orders for migration and personal data of students, to prepare data for inquiries.
To work with the CSEE database, such as:  to put information about the students of these faculties in the CSEE and, in the specified terms, send all orders regarding the migration of students, to be responsible for the reliability of data in CSEE.
To prepare and provide leading university departments, namely, the accounting and contractual sector of the accounting and reporting department, with information on the migration of students from university and colleges monthly and quarterly.