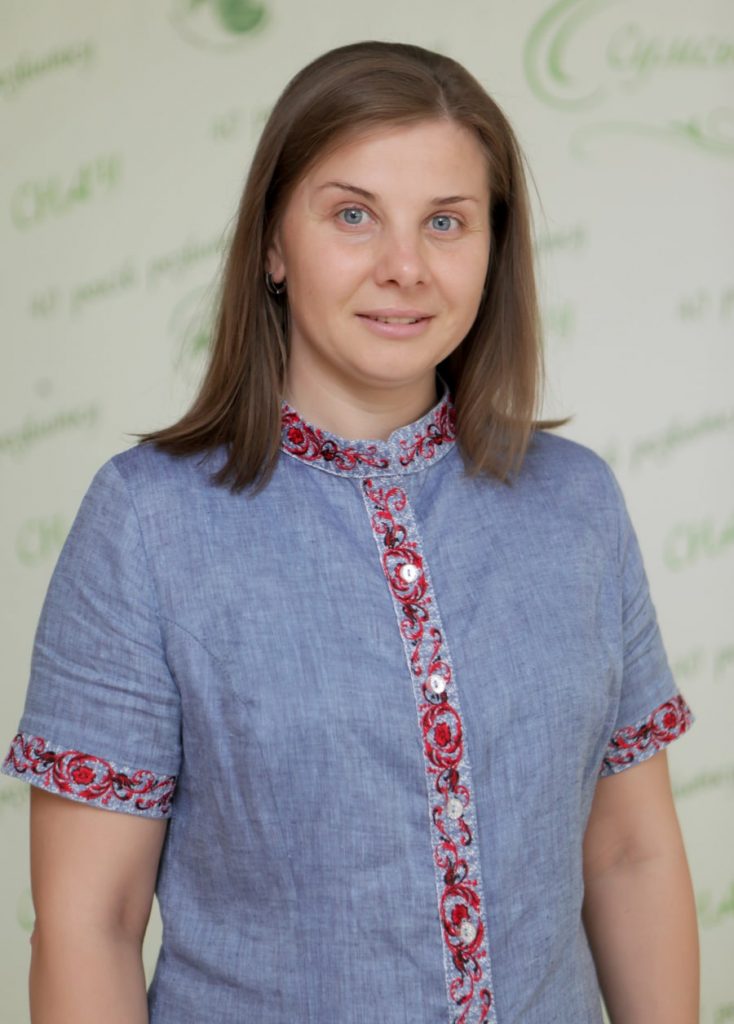 Senior Specialist
Born on February 7, 1983 in the village of Tuchne, Bilopillia district, Sumy region.
In 2005 she graduated from Sumy State Pedagogical University named after Makarenko and gained qualification in social teaching and teaching of history.
She has been working at Sumy National Agrarian University since 2005.
Main directions of the activity are:
To participate in the processing of information to provide the academic process.
To carry out preparation and inform the departments of the Faculty of Civil Engineering and the Faculty of Biotechnology on the teaching load.
To collects and establish the general load and personal load of the teachers of the department in the established order.
To check the reports of the planning teaching load of the teaching staff of the departments monthly and add them to the database. To check the compliance of term and annual reports of the teaching staff of the departments.
To draws up and archive the documents of the Academic Department.
To conduct permanent control over the working discipline of the staff of the Academic Department and be responsible for the registration of the timetable of the accounting of the working time of the department's staff and its timely submission to the accounting and reporting department;
To control the teaching load according to the class schedules.
To provide the storage of documents of the Academic Department according to the File Register.
To conduct correspondence exchange with departments and faculties of the university.
To provide departments and deans with necessary registers, forms and other academic papers.
To conduct advisory activity for dean's staff and departments on the organization of academic process and calculation of teaching load.
To control the actual conduct of classes by the teachers of the university according to the schedule.
To carry out other current work assigned by the Director of the Academic Department.