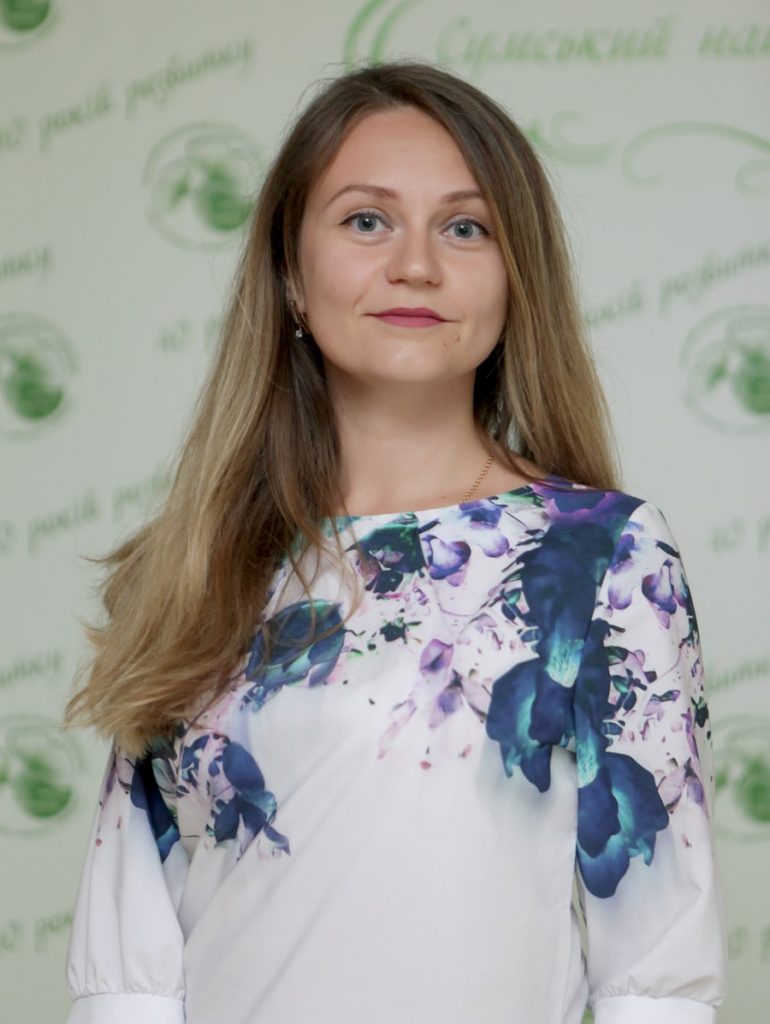 Senior Specialist
Born on November 26, 1985 in Sumy.
In 2009 she graduated from Sumy National Agricultural University, specializing in the technology of production and processing of livestock products.
She has been working at the Academic Department since 2006.
Main directions of the activity are:
To coordinate the activity of the Faculty of Engineering Technology and the Faculty of Food Technologies.
To prepare orders for migration and personal data of students, prepare data for inquiries.
To work with the CSEE database: to put the information about the students of these faculties in the CSEE and, in the specified terms, send all orders regarding the migration of students, to be responsible for the reliability of data in CSEE.