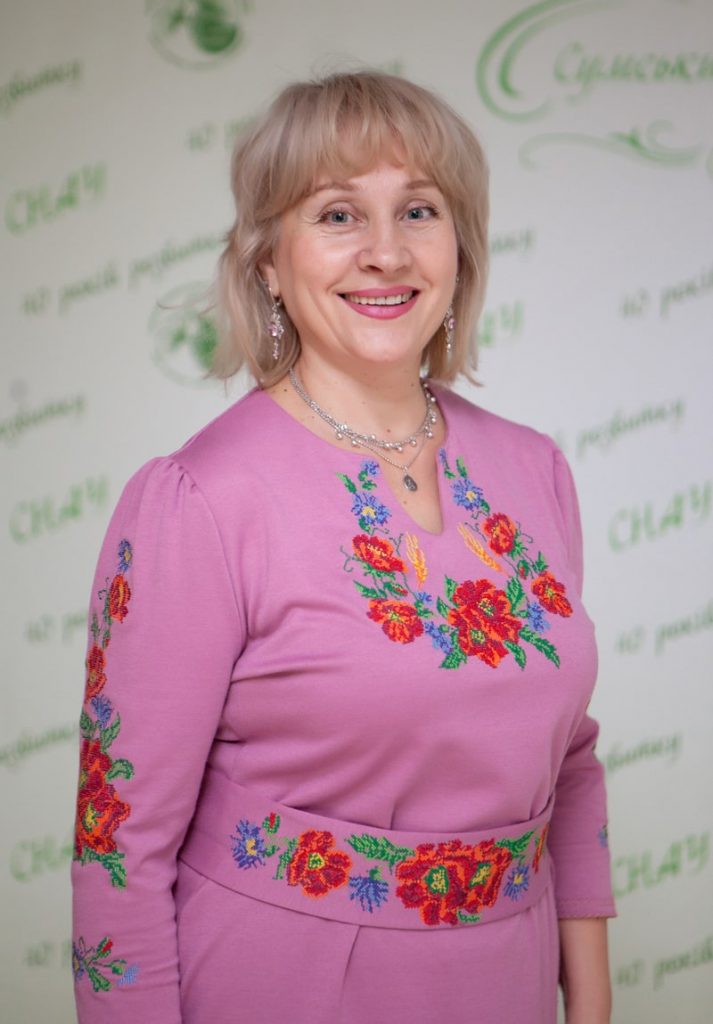 Director of the Group of the department for organizing educational activity with students of Sumy National Agrarian University
Born on June 3, 1962 in Sumy.
In 1981, she graduated from Kursk Culture and Education College, majoring in specialty "Club activity, director of an amateur choreographic group."
In 2004 she graduated from Sumy National Agrarian University with a degree in Organization Manager.
In 1986 Hetmanenko became the director of the folk dance group "Vesna", which united student youth.
In December 1998, the group was awarded the title of "Honored", and in 2005, 2011, 2016 confirmed this honorary title. Thanks to the creative and persistent work of the director of the group "Vesna" - a laureate and a graduate of international, all-Ukrainian, regional festivals and competitions, a participant of international folk festivals in Bulgaria, Hungary, Slovakia, Macedonia, many times in Poland, Russia, Ukraine, and also many times in Poland, Turkey and Ukraine.
For many years of creative work, high professionalism and upbringing of students, she was awarded a diploma of the Ministry of Agriculture, earned honorific mention of the Rector of SNAU. For active participation in the cultural and artistic life of the city, popularization of folk art, a significant contribution to the development of partnerships with the twin city of Vratsa (Bulgaria) she was awarded the diploma by the chairman of the Sumy City Council.
She is married. She has a son and a daughter.