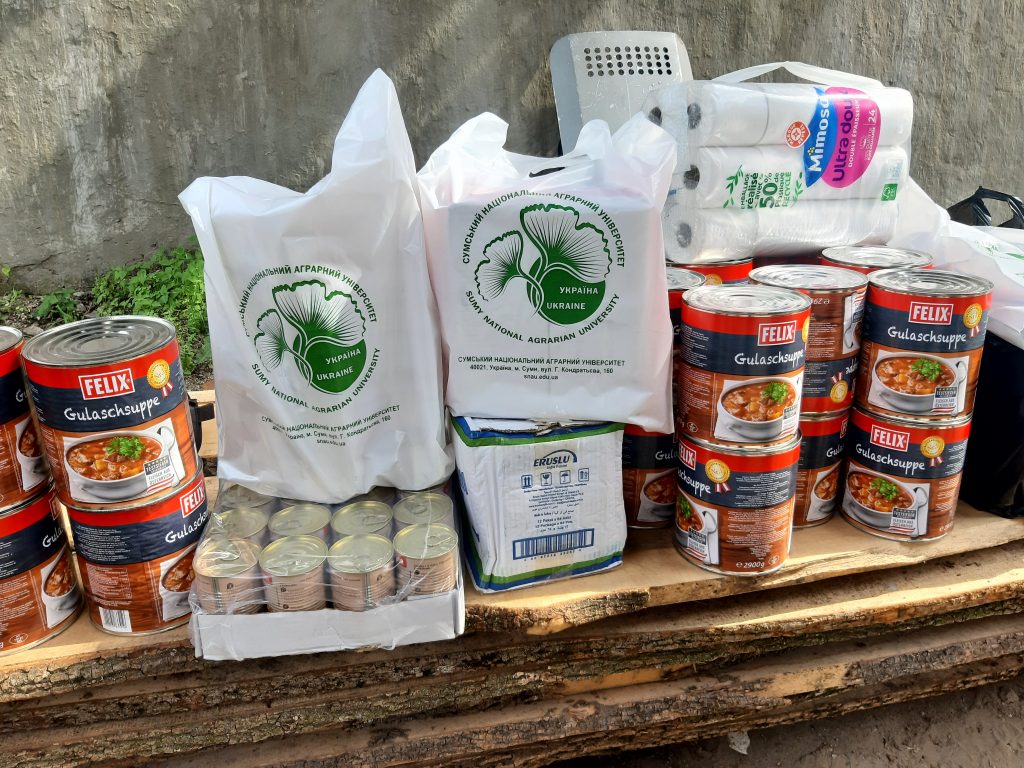 Charity auction "Your Step to Victory!" took place at Sumy National Agrarian University. The charity auction was attended by students, teachers, employees of the University and citizens of Sumy. The purpose of the auction is to purchase important things for the Voluntary formation №3, company №1 of the Sumy Territorial Community.
The charity auction consisted of 6 lots: a gift meat box from @ sweet _ and _ beauty _ workshop; 2 cool photo sessions from Yurii Lavryk @ yuriilavryk; boxing branded products from Sumy National Agrarian University @ snauofficial; individual taekwondo training from the Honored Coach of Ukraine – Oleksandr Khomenko, @ homenko.tkd; box of multi-brand products from Unice @ uniceua. Almost 7900 UAH was collected by joint efforts. and 1601 UAH from the action to the Children's Day. These funds were used to purchase T-shirts (10 pcs.), knee pads (5 pcs.), tactical gloves (10 pairs), belt (1 pc.), pouch (1 pc.) and other important things for our defending heroes. The university also helped to provide food to the military.
This is not the first charity event at SNAU. For more than 5 years, the university has been operating a volunteer service "Under the Wing of the Good of SNAU," which is engaged in charitable activities and tries to help those in need.
Charity is a process that involves compliance with the mechanism, the rules of which apply to all participants without exception. Volunteers of the charity organization "Under the Wing of the Good of SNAU" believe that it is necessary to show that providing assistance is much more effective not with impulsive impulses, but with systemic well-planned actions.
"Volunteering is cool! Our university is very active in volunteer activities, initiatives. We constantly actively involve both students and teachers, university employees "- Mariia Symonenko, Head of the primary trade union organization of students and postgraduates of SNAU, says.
SNAU encourages everyone to join volunteer activities and charitable actions, because by doing good to others, you do good to yourself, your self-esteem increases and you feel real pleasure.
Let's make the world a better place together!