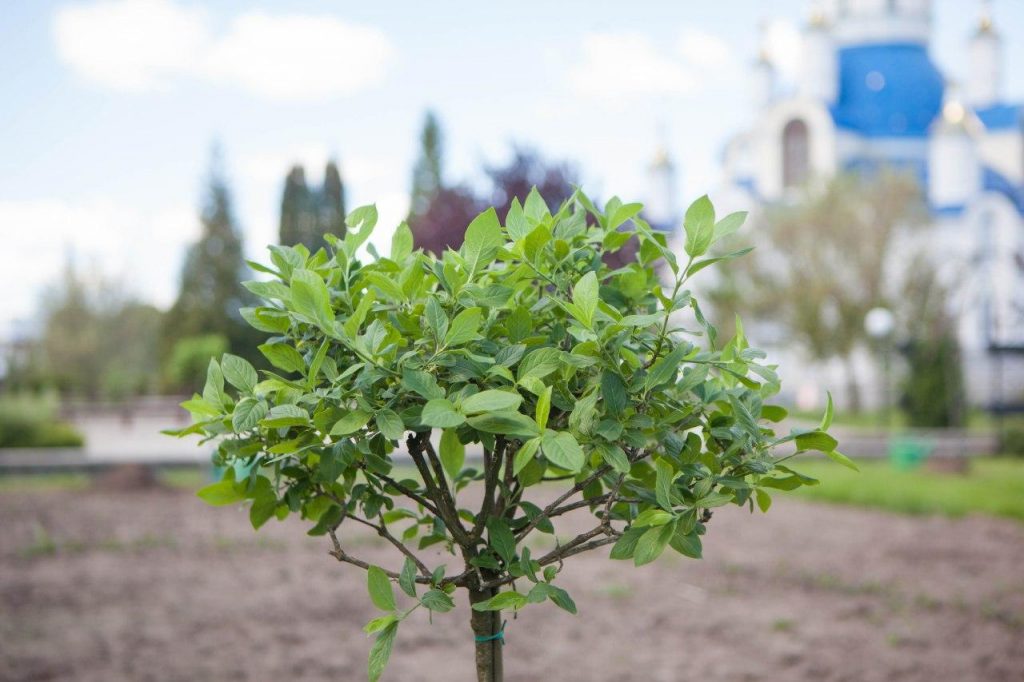 SNAU expands cooperation with Chinese universities. Today more than 700 students from China study at the university. There is not only an exchange of scientific ideas, but also an exchange of cultural heritage between two nations.
In 2019 «Garden of Knowledge» was established on the territory of SNAU – a monument of Chinese landscape art, a beautiful landscape design of the university campus and the city as a whole. Today, May 13, the second stage of the Garden was created – the planting of greenery that will create a picturesque ensemble. It will contribute much to the aesthetic development and comfort of our students.
The rector of Sumy NAU Volodymyr Ladyka, the dean of the faculty of agrotechnologies and environmental use Ihor Kovalenko, the head of the department of landscape design Tetiana Melnyk, the director of "Zelenbud" Volodymyr Lavryk and Chinese students of SNAU took part in trees planting. Thanks to students' care these plants will grow and will please the eye of everyone who visits the university.
They plan to create a summer house, where students, teachers, and guests will be able to relax and possibly get answers to important questions of their lives. No wonder that the garden was called the "Garden of Knowledge".