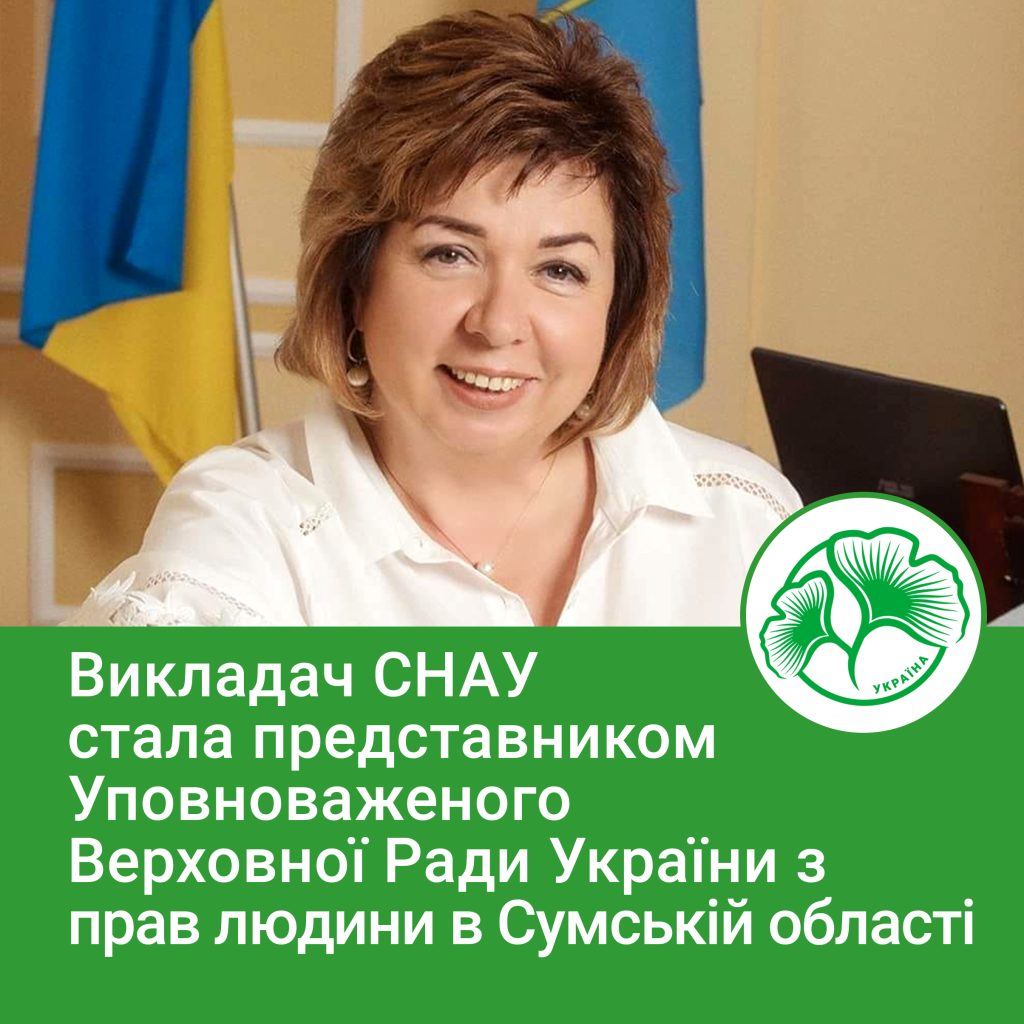 Tetiana MYRONENKO, PhD in Law, associate professor of the Department of Justice at Sumy National Agrarian University, received the position of representative of the Commissioner for human rights of the Verkhovna Rada in Sumy region.
From now on, Tetiana Myronenko will carry out parliamentary control over the observance of constitutional rights and freedoms of a person in Sumy region.
Tetiana Myronenko calls the protection of the interests of the residents of Sumy Oblast a priority.
Tetiana Myronenko has been working at the Faculty of Law at SNAU since the autumn of 2016. In 2021, the teacher was awarded the academic title of associate professor.
Congratulations!  We believe in you and are proud of you!