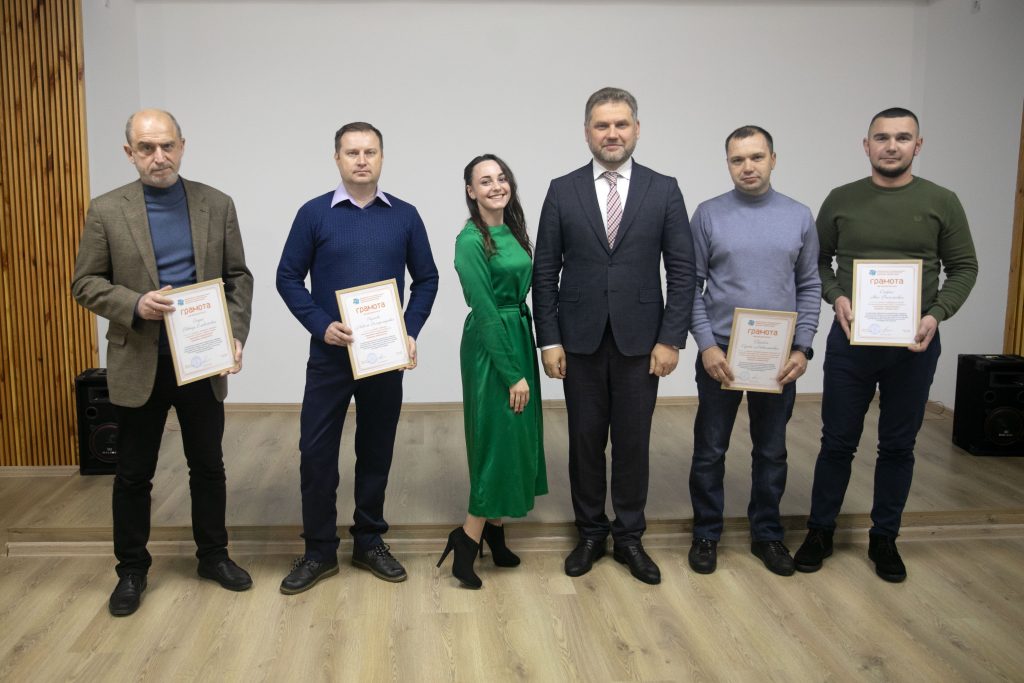 Traditionally, Ukraine celebrates the day of agricultural workers on the third Sunday of November. For Sumy National Agrarian University this holiday is special, because it trains the future highly qualified specialists in different areas.
On 17.11.2022, on the occasion of the upcoming holiday, a solemn event was held in Sumy Regional Philharmonic, during which the representatives of the Department of Agro-industrial Development of the Sumy Regional State Administration greeted everyone who works in this sphere and noted such workers as Oleksii PIDLISNYI, Mykola RADCHENKO, Serhii HORBAS, Viktor OPARA, Ivan SOBRAN for their hard work and professionalism. Besides, the representatives of Sumy NAU prepared an exhibition of the achievements of our higher education institution in the field of agriculture.
On 18.11.2022, the holiday was celebrated in Sumy NAU. There was a concert on the occasion of the day of agricultural workers.  The Vice-Rector for Research Work Yurii Danko greeted everyone and handed certificates from the Director of the Department of agro-industrial complex of Sumy Regional State Administration to the employees of SNAU.
The staff of Sumy National Agrarian University sincerely congratulates everyone on the holiday.