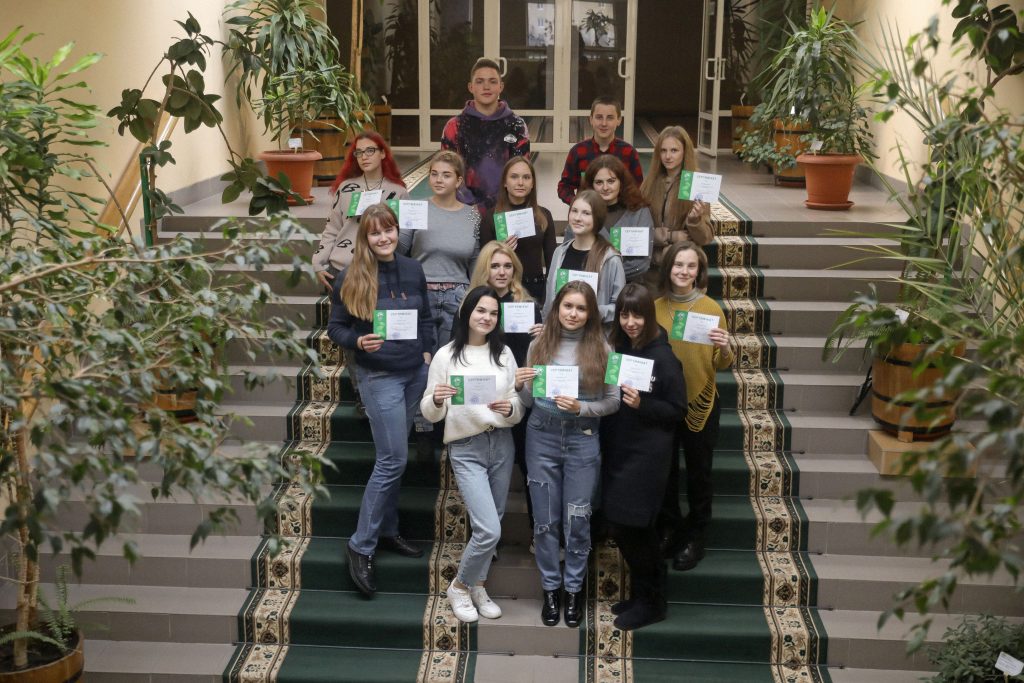 "Release Day" is a project that was started by active students of the Sumy National Agrarian University Anastasiia Shapoval, Iryna MANKO and Anastasiia HONCHAR on the occasion of the Student's Day as a part of the program "Good evening, we are from Ukraine" from the Youth Center "Romantika".
The purpose of the event is to improve the psychological and emotional state of young people and involve them in meaningful leisure time.
First, the participants got to know each other and took part in a training given by the psychologist of the Sumy National University Liudmyla Mykhailenko.
Since the training was aimed at getting to know oneself and establishing communication, the game "Crocodile" was offered, where everyone could practice non-verbal communication.
The next part of the event was a choreography master class conducted by Anastasiia Honchar, head of the modern dance ensemble "Charm".
The project was attended by 27 students studying at Sumy National Agrarian University and its separate structural subdivision "Sumy Technical College of SNAU".
We hope that each of the participants and organizers got pleasure, new knowledge and experience from the event! We are sure that the implementation of the "Release Day" project is a great start to the celebration of the Student's Day!