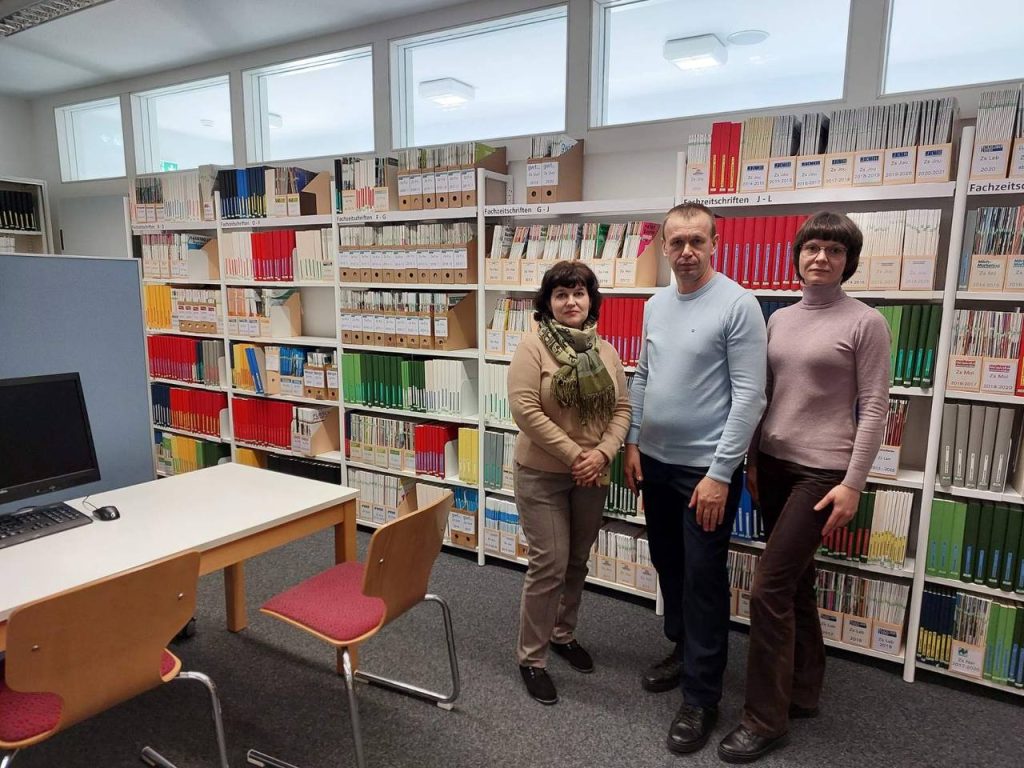 Another busy day of the working trip of the Sumy National Agrarian University delegation to the German partner – Weihenstephan Triesdorf University has passed.
On 11/15/2022, the team visited the library of the German educational institution and discussed directions for the development of the SNAU library, ways to update and improve it to a more modern format.
In addition, there was an interesting and informative meeting with representatives of the dean's office of the Faculty of Agriculture of the University of Weihenstephan Triesdorf, where delegates from both institutions of higher education shared their experiences, discussed the prospects and specifics of the faculty's work.