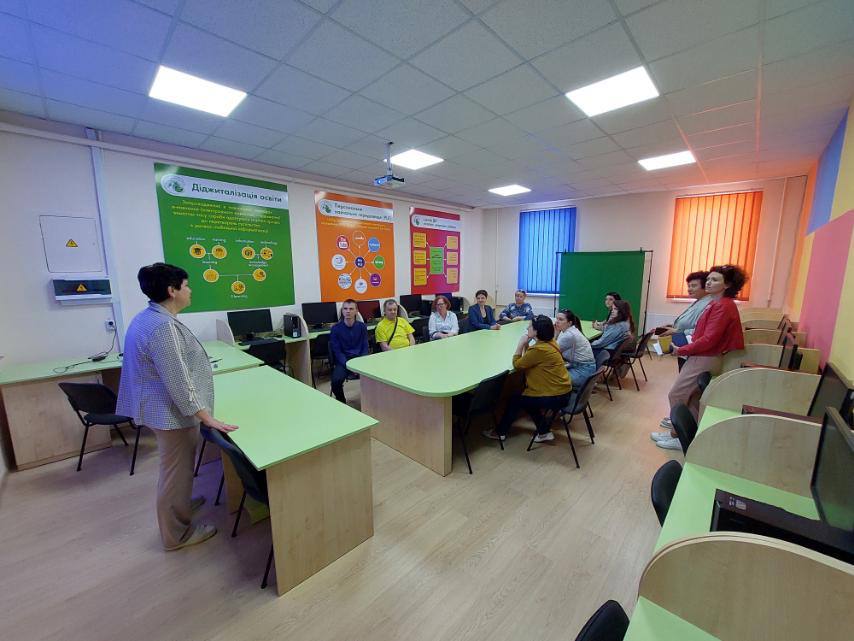 Admission campaign 2023 is in full swing! Soon, high school students will become students of higher educational institutions.
The task of the admissions committee now is to inform prospective students about the features of the admissions campaign and to show all the advantages of studying at SNAU.
In order to establish further cooperation and implement joint projects, on May 17, Sumy National Agrarian University was visited by representatives of Sumy Secondary School No. 1. The guests were given a tour of the territory of the institution, they were shown the material and technical base, they were introduced to the specialties and department activities of 4 faculties: the Faculty of Economics and Management, the Faculty of Construction and Transport, the Faculty of Law, and the Faculty of Biology and Technology.
The staff of SNAU admissions committee believe that through cooperation between institutions (school and university), applicants have the opportunity to get used to the future institution of higher education, get to know its activities and staff. This is extremely important, because most of the applicants during the first months of training have considerable problems with the stress caused by a new, unfamiliar environment.
Our university actively cooperates with schools of the city and region not only in career guidance. Together we implement educational and volunteer projects. For example, during Rethink Waste Week, institutions collected waste paper together (see https://snau.edu.ua/snau-spilno-zi-shkolami-sumshhini-zavershiv-zbir-makulaturi/), and on Vyshyvanka Day 2023 Students of schools No. 1, No. 9, No. 10, No. 22, No. 23 and Gymnasium No. 1 gathered at SNAU to take part in an Etno-quest, a workshop and a coffee painting master class.
We invite representatives of city and region schools to cooperate with one of the best agricultural universities of Ukraine! Let's shape and teach the future of Ukraine together!
Contacts of the consultation center and information about the admission campaign are available at the following link: https://snau.edu.ua/prijmalna-komisiya/.