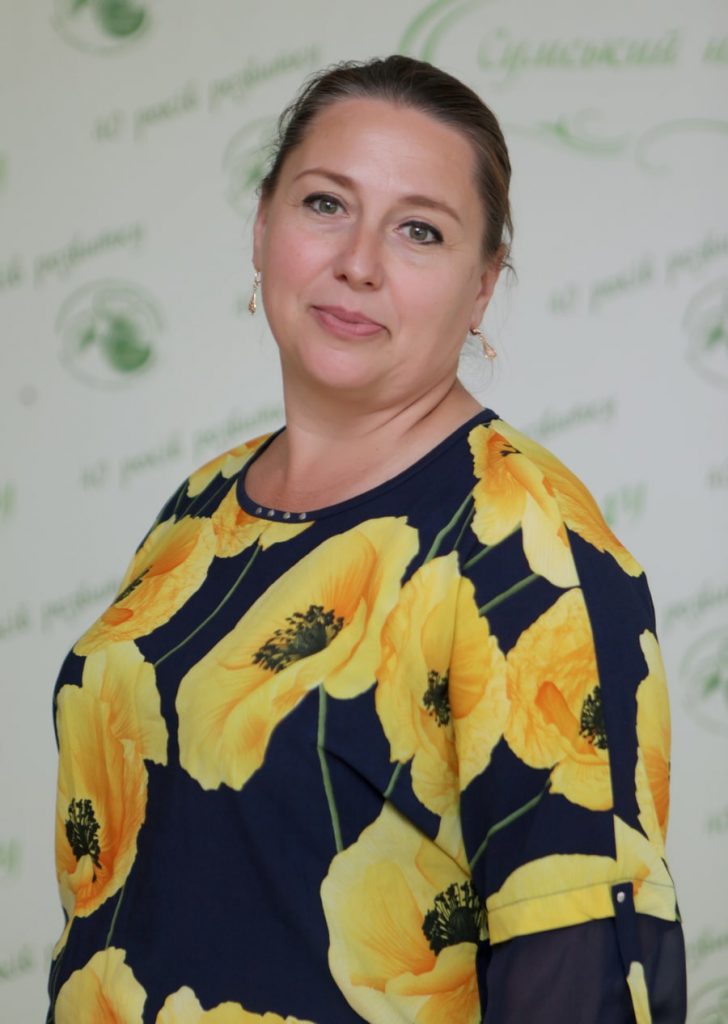 Senior Academic Registrar
Born on July 6, 1971 in Sumy.
In 1999 she graduated from Sumy State Agrarian University with a degree in Accounting Economics.
She has been working at the university since 1999.
Main directions of the activity are:
To provide the activity of the University on development, implementation and support of the quality assurance of education system functioning.
To carry out internal inspections (audits) of the University's departments to meet the requirements of the quality assurance system.
To monitor and review the educational programs periodically.
To prepare the information on the annual evaluation of higher education applicants, academic staff of the higher educational institution, and put the results of such assessments (ratings) on the official website of the University, on information boards and in any other way regularly.
To prepare orders, regulations on the quality management of educational activities and the quality of higher education.
To control the support of public information on educational programs, degrees of higher education and qualifications.