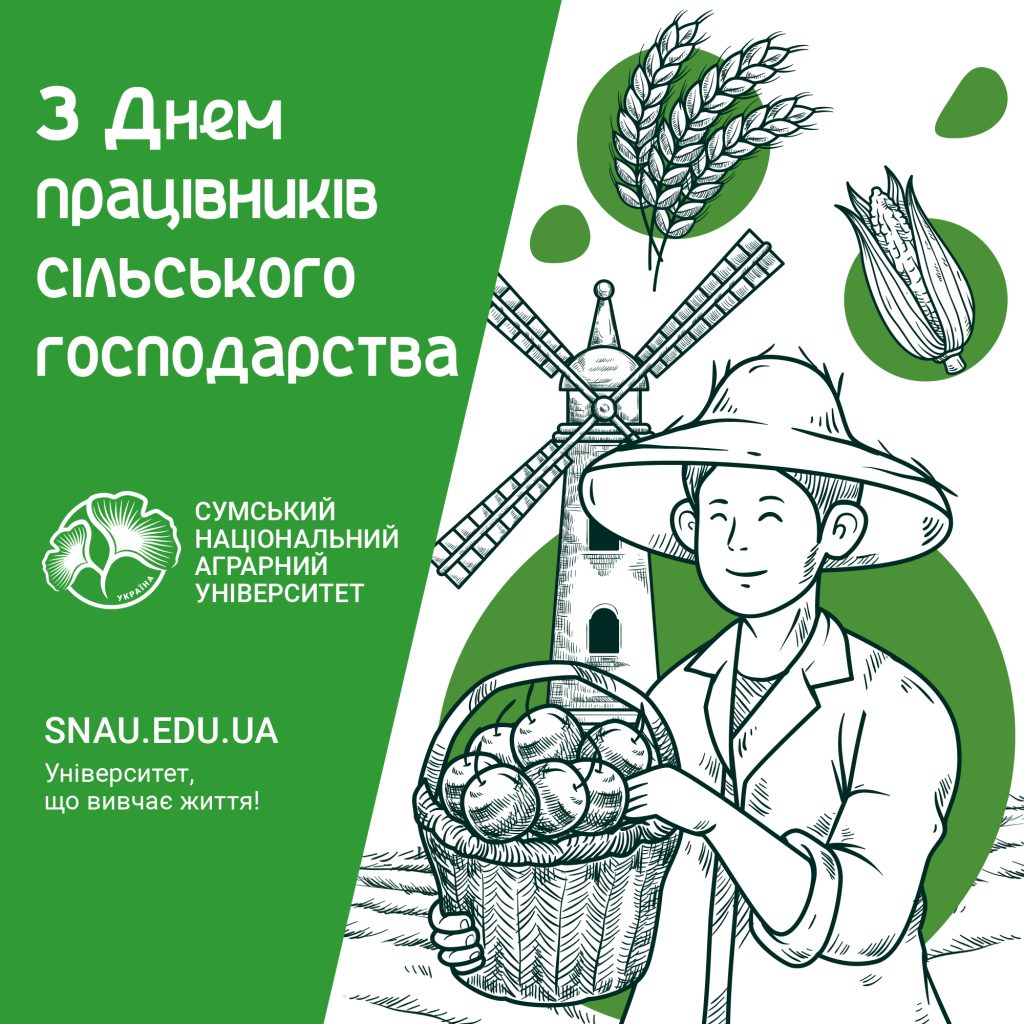 The staff of Sumy National Agrarian University sincerely congratulates everyone on the day of agricultural workers!
May your work always bring fruitful result! We wish you a peaceful sky, the realization of all your goals, plans and dreams.
Thank you for your Titanic, but socially useful work. You create well-being for every Ukrainian and you are our breadwinners. We are grateful for your dedication to the chosen profession and professionalism.
For Sumy National Agrarian University the holiday is especially valuable, because it is in our higher education institution the future agricultural specialists gain knowledge and make their first professional steps.
We are incredibly proud of you and we are happy to congratulate you on your professional holiday!