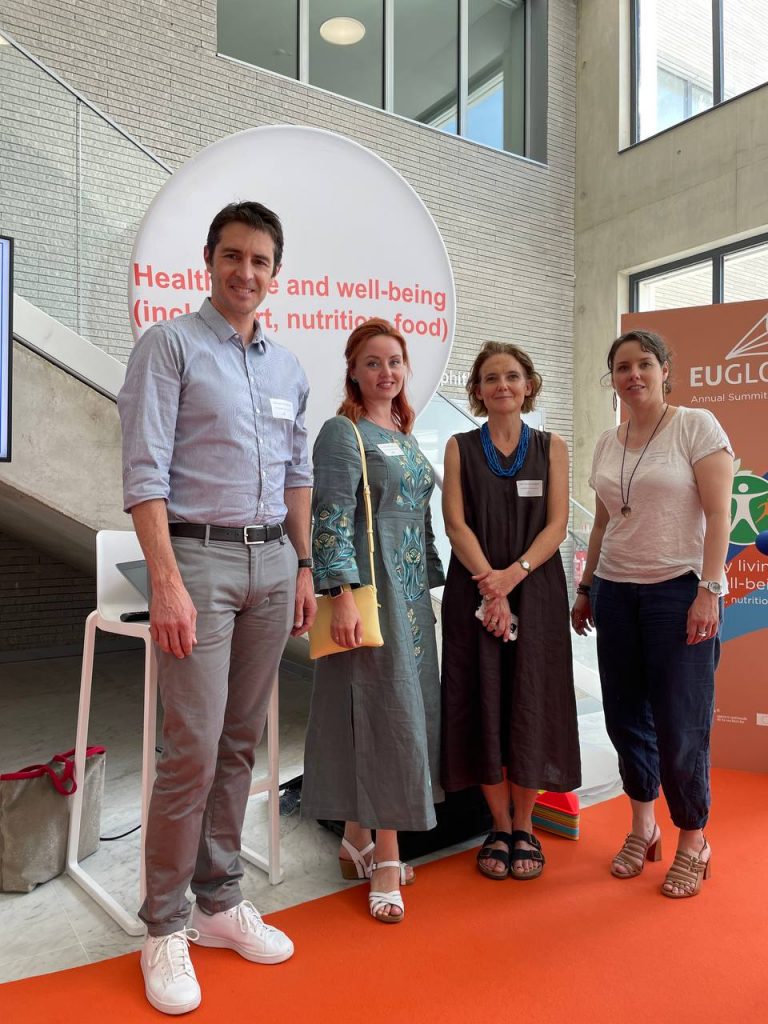 The European University Alliance for Global Health (EUGLOH) is a strategic partnership between the University of Paris-Sacla (UPSaclay), the University of Lund (LU), the Ludwig-Maximilian-University of Munich (LMU), the University of Porto (UPorto) and the University of Szeged in the context of the European University Initiative of the European Commission. Within the EUGLOH network, a balanced inter-faculty consortium of researchers and students develops interdisciplinary activities, including in education and training related to global health. Combining expertise and research infrastructure in areas such as biomedicine, life sciences and social sciences, the interuniversity project addresses a variety of well-being and public health issues.
Sumy National Agrarian University actively cooperates and has working meetings at Paris-Saclay University, the CentraleSupélec research centre for the production and dissemination of circular economy ideas.
Currently, representatives of Sumy NAU continue their research visit as part of the Pause project. Solidarity with Ukraine event will take place in Paris (France).
The program of the event is designed for three busy days. The event will take place at the University of Paris-Saclé from the 15th to the 17th of June, 2022 and will bring together students and scholars from nine universities, as well as representatives of civil society and industry partners of our alliance. The summit began on the 15th of June with a speech of the President of the University of Paris-Saclé, Sylvie Ritailo, and Vanessa Debia-Senton, Head of Higher Education at the European Commission.
In particular, Kseniia Blumska-Danko, Candidate of Economic Sciences, Associate Professor, Director of the Promotion Office, noted that training future generations of European innovators, practitioners, experts and leaders, serving all sectors of society ready to meet interdisciplinary social challenges related to global health, is one of the key tasks of Sumy NAU, that is why cooperation is very important and has a long-term effect.