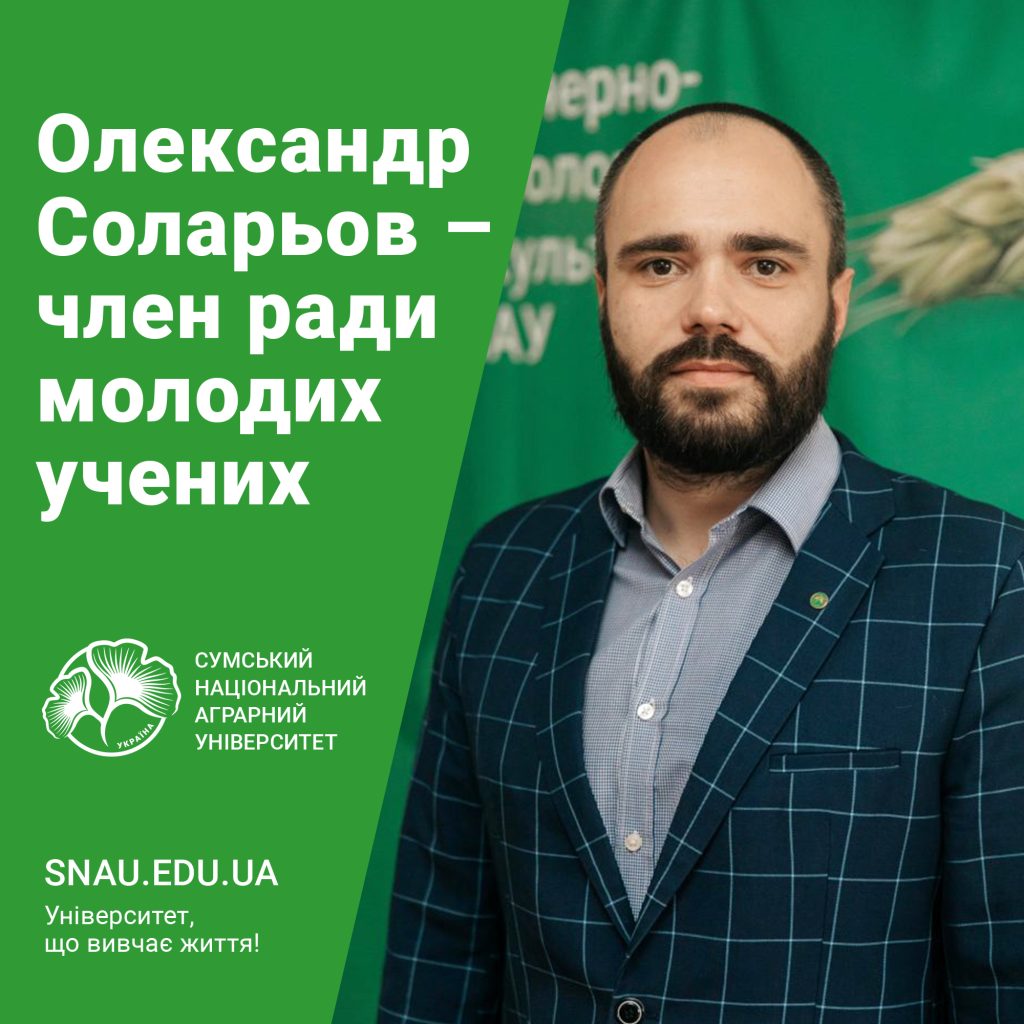 According to the order of the Head of the Regional State Administration, the Chief of the Regional Military Administration dated August 24, 2023, the members of the Young Scientists Council at the Sumy Regional State Administration was updated. From now on, Associate Professor of the Transport Technologies Department of Sumy National University, Candidate of Technical Sciences O. SOLAROV is a member of this advisory body.
According to regulatory documents, the board of the Young Scientists Council is updated every 3 years. In 2020, the representative of our university in this collegial body was Yu. DANKO, Vice-Rector for Scientific and International Activities.
We remind that the work of the Young Scientists Council is aimed at realizing the scientists' rights in their participation in the formation and implementation of state policy in scientific activity, protecting their own rights and interests.
Solarov's cooperation with members of the Young Scientists Council began even before he had been elected to the board.
As a scientist, O. Solarov became famous thanks to thorough scientific works in the field of transport technologies.
About O. SOLAROV's professional achievements: https://bud.snau.edu.ua/kafedri/kafedra-transportnix-texnologij/sklad-kafedri/solarov-oleksandr-k-t-n-docent/.
About personal, family and hobbies: https://www.youtube.com/watch?v=K5Gsukd8pLM&t=681s.
We congratulate O. SOLAROV. We know that your knowledge and practical experience, diligence, activity and humanity will help in making the right decisions for the benefit of society. We are proud of you and will always support any initiative!