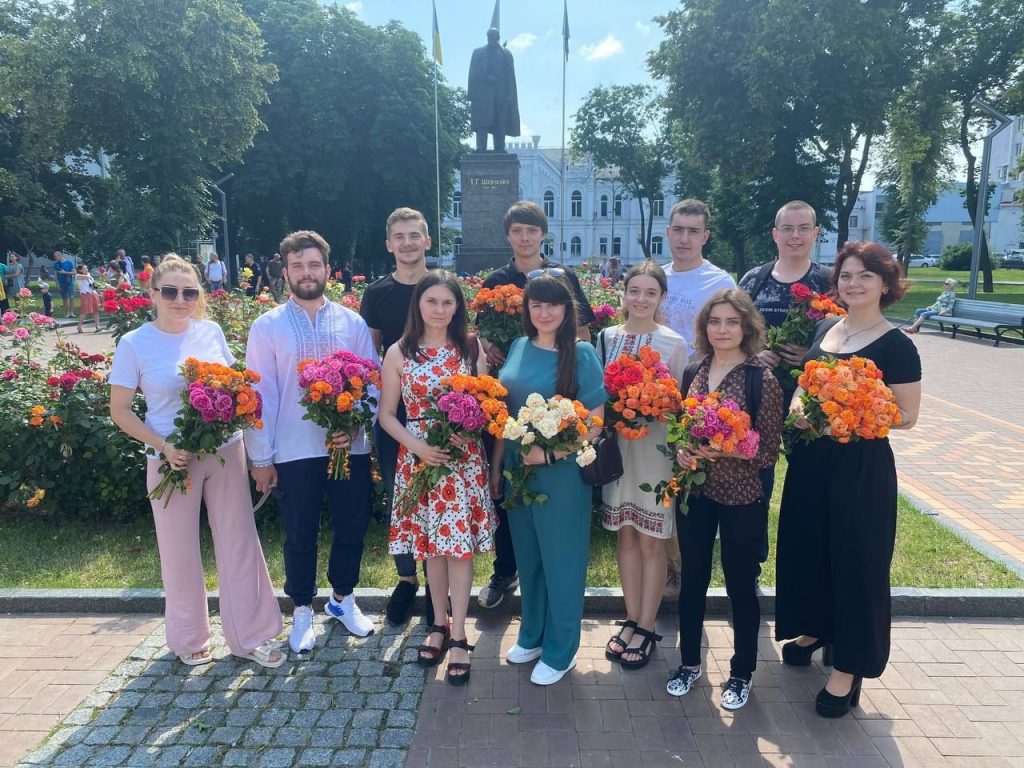 According to tradition, students and employees of SNAU celebrated the Constitution Day of Ukraine near the monument to the glorious Kobzar
On June 28, Ukrainians celebrate the 26th anniversary of the adoption of the Constitution of Ukraine. Basic Law, which recognizes respect for human dignity and freedom as the highest value. During the war, Constitution Day has a special meaning for each of us.
Unfortunately, today we are forced to prove our right to be independent, to defend our rights and freedoms in a bloody undeclared and insidious war with the aggressor. But they won't succeed. The Constitution of Ukraine declared our SOVEREIGNTY AND INDEPENDENCE 26 years ago. We will ultimately choose our independence and the right to be  free people on our own land, with our own constitution and peace.
Taras Shevchenko wrote – "The fire does not burn the hardened." And no matter how evil the enemy is, he cannot destroy sovereign and independent Ukraine. It is protected by the most loyal sons and daughters, Ukrainians!
Today, students and employees of the Sumy National Agrarian University participated in the ceremonial laying of flowers to the Taras Shevchenko monument to. It has already become a tradition to gather at the monument to the famous Kobzar every year on the Constitution Day of Ukraine. The memory of all generations of fighters for the freedom and independence of our state was honored by the head of the regional military administration Dmytro Zhyvytskyi, Sumy city mayor Oleksandr Lysenko and people's deputies of Ukraine Mykhailo Ananchenko and Ihor Vasyliev.
We are fighting for Ukraine. For the country of freedom and equality. For a peaceful and happy future.
Glory to Ukraine!
Glory to heroes!